Dated back to the 1950s, condoms have been used to avoid unwanted pregnancies and against sexually transmitted infections or diseases (STIs or STDs). Nowadays, you've probably heard a lot of condom brands, but sometimes it is quite difficult for you to find out the one that can provide you a non-feeling sensation.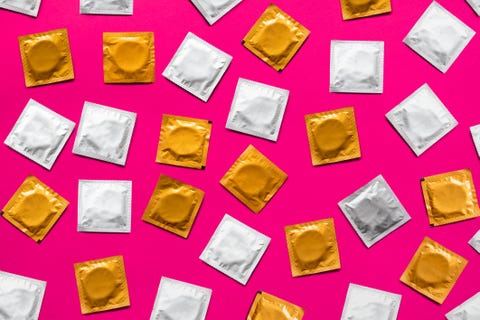 In the following, we would like to introduce the 10 best thin condoms recommended by Men's Health 2020-Men's Health is the brand men live by for fitness, nutrition, health, sex, style, grooming, tech, weight loss, and more.
1. Durex Extra Sensitive Condom
It is one of the thin condoms in Durex brand and describes as "super thin", feeling like wearing nothing.
2. Kimono MicroThin
The enterprise said that it is 20% thinner than its competitors
3. LifeStyles Ultra Sensitive Condoms
Thinner condoms with a very competitive price
4. Durex Condom Invisible
The thinnest one list in Durex Series.
5. Okamoto 0.04 Zero Zero Four Condoms
Japan brand targets at selling ultrathin condoms. They also offer 003 and 001 polyurethane condoms.
6. Trojan Supra Non-latex Bareskin Condoms 
Another option for those who are allergic to the latex condoms.
7. Zioxx Ultra Thin As Thin As it Can Be Condoms
It is a new brand sold on Amazon. One of their features is that the super thin condoms are added with water-based lube. The lube body-friendly and can be cleaned easily.
8. Lifestyles SKYN Selection Sampler
These non-latex, extra-thin condoms are designed to increase sensitivity for extra pleasure. 
9. Sustain Natural Latex Condoms - Ultra Thin
Created by Jeffery Hollander and daughter Meika, these condoms are vegan and free of parabens.
10. ONE® Condom Ultra Feel 2-in-1 Condom
 Thinner than a human hair, these super-thin condoms are all made with unique and creative design.
More details click:
https://www.menshealth.com/sex-women/a19529719/4-best-feeling-condoms/